Education
The Okeechobee County School District serves more than 7,000 students at the primary and secondary levels. The Okeechobee High School and the Okeechobee Achievement Academy are committed to providing students with a positive, stimulating, and safe learning environment that promotes the development of individual responsibility, acceptable social skills, and academic growth. The Freshman Campus, Yearling and Osceola Middle Schools provide the sixth through ninth grade levels of education with support from the five elementary schools throughout the county. The district also recognizes the need for a strong, well-trained work force and has implemented the "Major Areas of Interest" approach and has expanded their career and technical programs. Academic and career-related curriculum provides dual enrollment programs which allow students to receive both a high school education and credits toward their ultimate career goals.
Learn more about the Okeechobee County School District at www.okee.k12.fl.us.
Regional College Campuses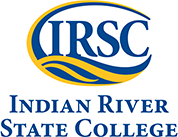 Indian River State College
Main Campus in Fort Pierce, FL (St. Lucie County)
Satellite Campuses in Indian River, Martin, & Okeechobee Counties
http://www.irsc.edu
Indian River State College was awarded a $3.9 million grant by the Economic Development Administration (EDA) to develop a new Center for Competitive Economics and Entrepreneurship (CCEE) focused on creating new high-tech jobs to help spark the region's economic recovery and preparing students for cutting-edge careers. The Employ Florida Banner Center for Energy is located at IRSC, and so is The Employ Florida Banner Center for Homeland Security and Defense, which are able to develop and coordinate customized educational and training resources in order to grow the competitiveness of Florida.
ADD PAGE
As you navigate our website, you can use the "Add Page to Report" button to add any page or property to a custom report that you can print out or save.