Okeechobee County: Live well. Be well cared for.
Call it true well-being. When it comes to a setting that encourages and facilitates good health, the Florida Heartland is just what the doctor ordered: Sunshine, clean air, low stress and lots of inviting recreational options where families can stay fit and have fun together. However, living well is only one part of the Heartland healthcare equation. Leading edge technology plus highly qualified healthcare professionals who are deeply committed to delivering the best personalized care—that's also part of the Heartland promise, with providers such as:​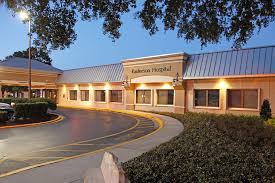 Raulerson Hospital, an HCA hospital serving Okeechobee County since 1979. This 100-bed acute-care facility, recognized by the Joint Commission as a Top Performer in Key Quality Measures for five years in a row, provides excellent care options ranging from occupational therapy to surgical services. The 24/7 Emergency Department sees an average of 30,000 patients annually.
Being well—and being well-cared for—open a world of satisfaction and opportunity. Your professional and personal horizons are unbound with Heartland healthcare.