Family-friendly adventures in a peaceful, delightful paradise.

As a recreational paradise, Okeechobee County is a bit of a paradox. After all, making your home in Okeechobee County could be a truly timeless experience. With thousands upon thousands of gorgeous outdoor acres, "being active" can mean anything from hunting, hiking, biking and horseback riding to bird watching, clay and sport shooting, to golfing—or it can mean sitting back on a lazy afternoon floating with your fishing gear on Lake Okeechobee, Florida's largest freshwater lake.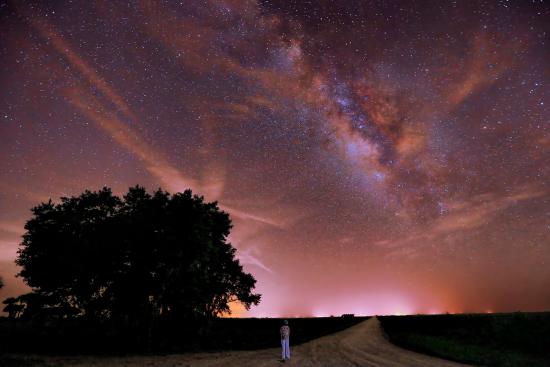 In Okeechobee County, the stars may be enjoyed in the magnificent night sky at the Kissimmee Prairie Preserve State Park. Because of its runique location in Florida, removed from urban and suburban light, stargazers have the chance to see stars, planets and other celestial bodies in incomprehensible numbers and unforgettable brilliance. In 2016, Kissimmee Prairie Preserve was recognized as Florida's first Dark Sky Park by the International Dark Sky Association. If you prefer you can be dazzled by satrs on stage at the annual Okeechobee Music and Arts Festival, four days jam-packed with the nation's top musical performers.
And although our recreation is delightful for young people, retirees love it here, too. The family-friendly adventures of this peaceful paradise make everyone feel young at heart.
In Okeechobee County, the recreational options are unlimited, and so is the satisfaction.
Want to learn more about the local parks, youth and adult sports and other things to do in Okeechobee County? Click on the buttons for more information.